Once I was an aspiring artist and photographer but I ended up reproducing others' work instead. Here are some who kept the faith,
including the most exquisite surrealist I've ever met
.
Updated October 2011



Igor Tulipanov
The ultimate contemporary surrealist, Igor calls his work "Symbolic Naturalism". Inspired by Bosch and Van Eych, he executes each canvas with exquisite detail and erudition, rewarding the quickest glance or the most patient inspection with a magnifying-glass.
Tony Hutcheson
A multi-talented wanderer whose work is always fresh and inspiring. I never tire of discovering the world's unbeaten tracks through Tony's gifted eyes.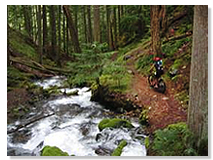 copyright © Tony Hutcheson
Robert Bergman
Robert Bergman's first book, 'A Kind of Rapture' is a penetrating portrait of humanity hailed by theologians, philosophers and art critics as 'a universal treasure'. Like all works of genius, it engages on many levels and defies dismissal or categorization.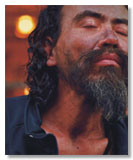 copyright © Robert Bergman

AKR was the first fine-art book produced using ICC color management and is a stunning example of extended-gamut (HiFi) lithography. Try to count how many plates were used.
Joseph Holmes
Joe is the 'Ansel Adams of color' and a gentleman in the truest sense. He has produced several beautiful books, always pushing the latest color management envelope. My favorite is 'Canyons of the Colorado' with text by explorer John Wesley Powell.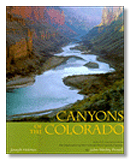 copyright © Joseph Holmes
Check out Joe's web site and on-line Gallery.
Steven Johnson
Steve was the first photographer to use high-resolution digital scan-back cameras for outdoor landscapes. His richly detailed images are so sharp you don't just view them, you enter them with a back-pack. I can explore one of Steve's prints for hours.
---